Army Futures Command at APG  supports medical units in COVID-19 response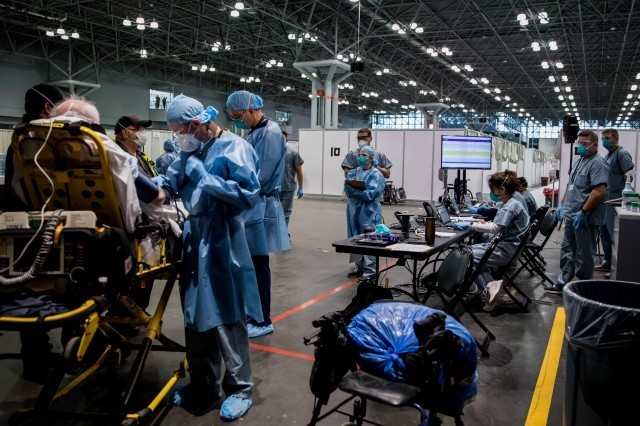 ABERDEEN PROVING GROUND, Md. (April 7, 2020) — Army Futures Command (AFC) is providing software that will assist Army medical units with their hospitals' power needs in response to the COVID-19 pandemic.
Developed by AFC's Combat Capabilities Development Command (CCDC), the Auto Distribution Illumination System Electrical (AutoDISE) software package helps units to assess, plan and implement power infrastructure in support of a variety of tactical facilities and missions.
The 1st Medical Brigade called upon CCDC and Project Manager Expeditionary Energy and Sustainment Systems for their expertise in preparing power grids for field hospitals. The AutoDISE program creates 3D models of hospitals to enable a virtual walkthrough that includes visibility of all components and equipment.
"Our goal is to assist the brigade with a resource to optimize power efficiency; power distribution; water system performance; and heating, ventilation and air conditioning performance," said Noel Pleta, AutoDISE lead for the Command, Control, Communications, Computers, Cyber, Intelligence, Surveillance, and Reconnaissance (C5ISR) Center. "AutoDISE will help Soldiers who are charged with setting up and maintaining the field hospitals with improving power reliability and ultimately ensuring critical equipment has the power it needs to treat patients and save lives."