Defeat shelter fatigue with these strategies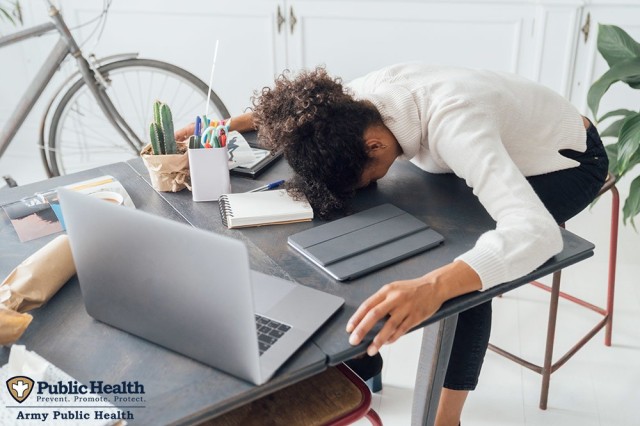 When will the COVID-19 pandemic end?
Since March, many Soldiers and Civilians have been practicing social distancing and wearing masks when they go out to purchase essential goods. At this point, some people may feel like they are ready to get out there and start participating in the activities they enjoyed prior to COVID-19, such as traveling, attending barbeques with friends, or going to concerts, without taking any special precautions.
This temptation to relax adherence to public health guidelines is called shelter fatigue – and it's real. People may feel impatient with the rules and restrictions of the pandemic.
Even if those rules and restrictions were designed to protect individuals and their community, feeling this kind of "shelter" fatigue is understandable.
Studies of prolonged isolation show environmental conditions can have an impact on your psychological and physical health. When people live in a confined space or don't have access to in-person social connections, they may feel disengaged and their stress levels rise. Even not being able to engage in daily habits like going to the gym or to the workplace may increase stress and fuel a sense of "shelter" fatigue.
Yet as tempting as it is to return to life as it was, the reality is that the pandemic hasn't waned enough to let us relax our guard. Public health experts warn about the dangers of being complacent, but there are things you can do to help reduce your stress and reduce "shelter fatigue" so that you can stay vigilant and continue to do your part in the battle against COVID-19.
The following recommendations can help you reduce "shelter" fatigue.